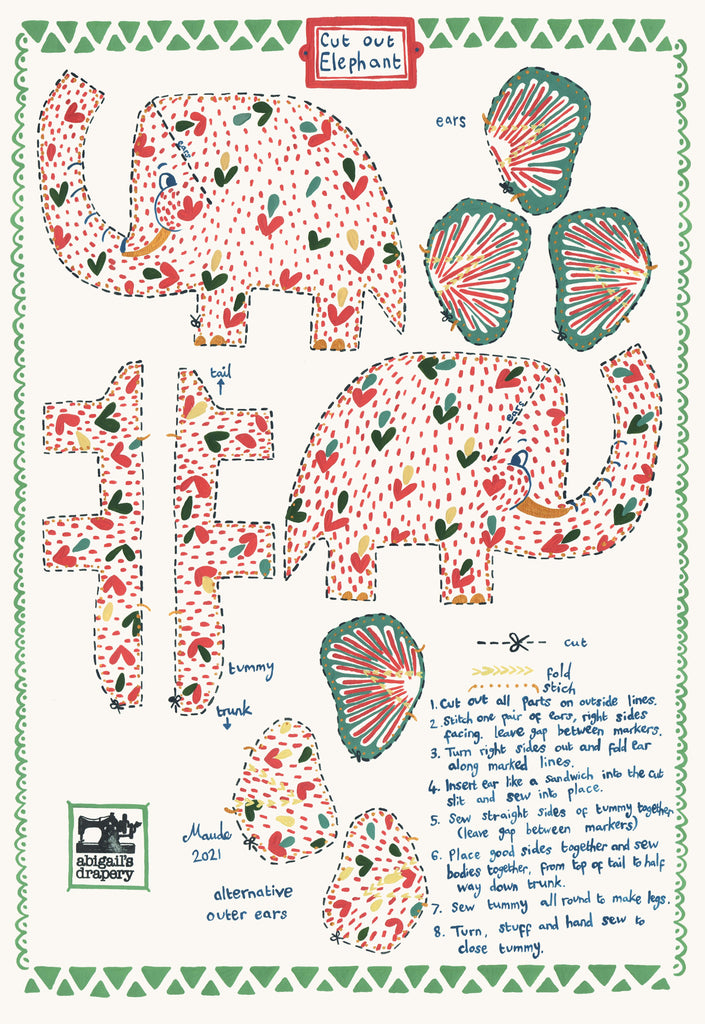 Haathi the elephant kit
BUY TWO KITS FOR £20.00 (INCLUDES BABUR THE TIGER) 
And so in a cherished collaboration, Abigail, lover of creating simple cloth life in the form of soft toys, went to meet Maude, one sunny day. 

Maude Smith
is an artist and maker of a multitude of beautiful things and she was only too happy to decorate Abigail's toys as she was a fan of Abigails' projects already.
They arrived from "Up north" this week - just in time to dance under your Christmas tree and later into your loved ones sewing room... or kitchen.
Offer these unique and very cheery animals as an affordable and special gift for your friends and loved ones.
That's everyone sorted then...
Haathi elephant, smiles out from the T  towel but once made up she hides a little behind her stripey ears. Small tail but  her big long nose is good for carrying her around
It might be worth starting a collection, as these 2 prolific creatives are planning many more.
---
Share this Product
---
More from this collection